Pacuare River Class lV:
Pacuare River Class lV:
Departure time: 6:30 am
Includes: Guided tour, transportation, breakfast, and lunch
Duration: 11 hours.
Recommended Clothing: Swimsuit, Jacket, change of clothes, waterproof shoes or sandals, towel
The trip at Pacuare River is for experienced rafters and offers the perfect combination of great tropical scenery and a good dose of adrenaline.
Leave San Jose at 6:30 am, enjoy 2 hours of a journey that will take you to the Pacuare River, stopping en route to enjoy a great breakfast.
Experienced guides will give clear and concise instructions for total security. He proceeds to go down the river and come evening, you'll enjoy a delicious lunch next to the river.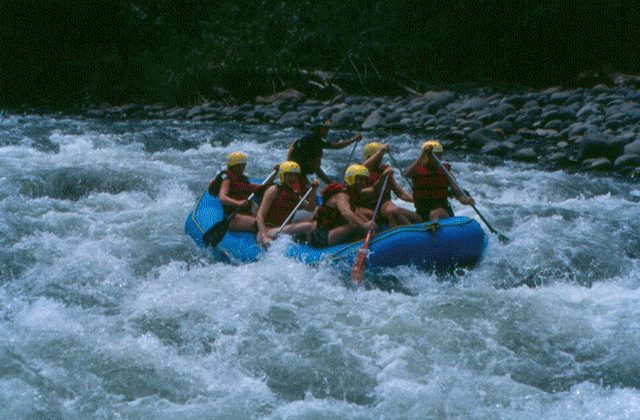 Price: USD $99